To see someone's posts on Facebook timeline without being friends requires some steps to take to achieve it. With over two billion monthly active users, Facebook is an excellent place to find friends, neighbors, colleagues, and classmates from your past. However, because of privacy issues, the information you can get for those not on your friend's list may be restricted since users can customize their account settings to set up what friends and strangers may view. In this post, I will show you how to see someone's posts on Facebook timeline without being friends.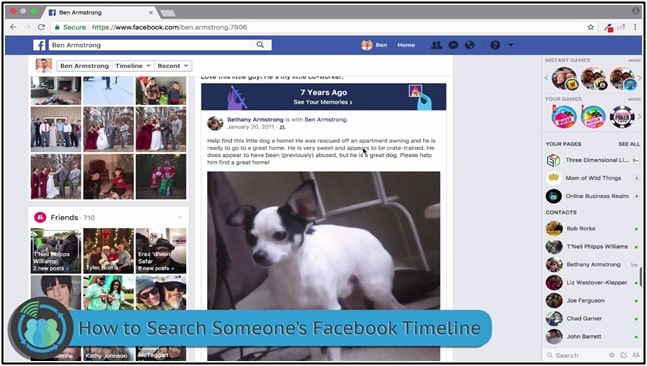 Step 1: Search
Please enter the full name of the person whose page you want to find into the search bar at the top of any Facebook page and then choose the appropriate name belongs to the person when it pops up. The person may not appear in the first few users on the first list; click on the "See more results" option at the menu's bottom.
Step 2: Filter
If you get many results, then click on the "People" tab from the left sidebar menu to set up filters to narrow the number. Then choose "Location," "Education," "Workplace," or "Mutual Friends" and enter the filter you want to use, such as the name of the colleges or hometown. Tap on the person's name from within the search results to open the person's Facebook timeline or profile.
READ ALSO:
Privacy Settings
The amount of information displayed depends upon the person's privacy settings. Users can set their accounts so that people not on their friend's list can see only some information. Restricted information may include contact details, friends lists and access to posts on the wall. If you cannot find someone's Facebook timeline, then search by name, try using email or phone number in the search bar since account settings may restrict one type of search but not another. You can also read how we care for privacy policy of our dear readers.
Blocking
If you still cannot see someone's page, that person may have blocked your access. While you may be able to see some information about a person, blocking may not prevent you from seeing all information about that person, you may mean that you cannot find the user through any type of search. Note that if you have blocked a user, you will no longer be able to visit that person's facebook timeline since blocking is reciprocal on Facebook.
Please follow and like us: