Steam is a downloadable gaming platform or online gaming store that allows you to access, play and chat about all your favorite games. It has over 350,000 users, and Steam has become a popular way to access online gaming. Any time you log in to the Steam platform, you must enter your username and password. It has been a while you used Steam platform, and you forget your username or password is possible, don't worry. It is easy to retrieve it.
Steam Installation
Signing up for Steam is requires a two-step process. After you create a new account on its official website, you'll need to download the Steam interface. If you have already created an account but have not downloaded the Steam interface, you can't recover your username. Double-check it to ensure that you have downloaded the Steam interface. Otherwise, you have to do so before you can have access to retrieve your Steam username.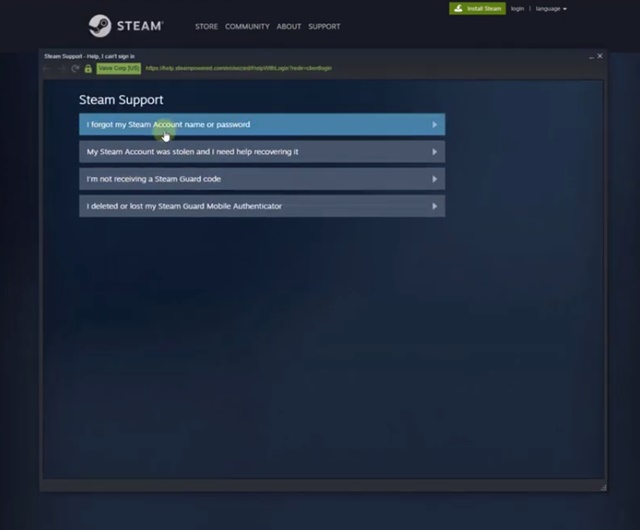 Steam Login Page Interface
Launch Steam and proceed to the login page. Click on the "Forgot Password" option. A new page will appear, and you will see an option that says, "I forgot my Steam Account name or password
." Select this, and You will be asked to enter the email address linked with the steam account. Enter it, and wait for a few minutes. And it will send your account name to your inbox.
Go to Your Email
After you have successfully retrieved your username and got the email linked with your Steam account, you should have an email from the company telling you your username. Also, it will provide a verification code and secret question.
Resetting the Steam Account
Now re-launch the Steam and proceed to the login page, click the "forgot your password" button, and a new window with options will appear. Select the "I forgot my Steam Account username or password
" option. You will need to enter your account name and then select the email connected with the steam account. Enter the verification code and answer the secret question. After this, click next, and you will be asked to enter a new password different from the previous one. Once you finish, you have successfully recovered the forgotten Steam username and password and returned to the gaming platform. For more details, watch this video made by Vicky's blog.
READ ALSO:
Please follow and like us: