Geant GN-OTT 950 4K is a hybrid digital satellite receiver with Android Operating System. Since it is difficult to get satellite android devices in the market, Geant GN-OTT 950 is accessible.
It comes with an android operating system of 7.0 (Nougat) single and loop tuner with a unique structure. The user interface is fantastic and friendly, with easy navigation to each menu on this device.
Geant GN-OTT 950 4K is built-in with some advanced features with integrations of HDR 10 for 4K resolution, IKS (Regular Forever and VIP) pre-installed android apps, and IPTV. Let's quickly check the key specifications and review the Geant GN-OTT 950 4K receiver later.
Key Specification
Built-in with DVB-S2 and Android modulators
Support Android 7.19 OS.
ARM Cortex-A9 CPU up to 1GHz frequency
3D Graphics Processor A52
Quad-core Processor 3798 Hisilicon CPU
2GB RAM
8GB Internal Storage
CA Slot
Support 4K*2K@60fpd, 10bit decoding
Maximum 4 Channels HD Decoding simultaneously supported
Wi-Fi, 3G/4G, Ethernet, Bluetooth 4.1 connectivity
Built-in Google Play Store
Google Search, Web Browser, Email Supported
15-Month Forever Server
12-Month Apollo IPTV
12-Month Myhd IPTV
1year Haha IPTV
Support DLNA, MirCast, Airplay, G-MScreen, Air Sync Remote-Z
Support Multimedia, YouTube, Weather forecast, OTA, and USB Upgrade.
READ ALSO: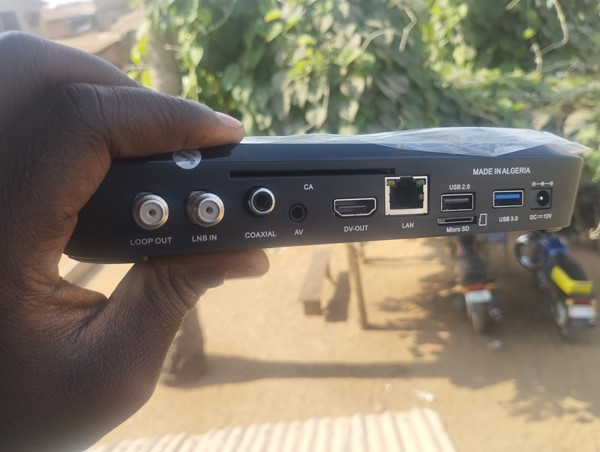 Geant GN-OTT 950 4K Receiver Review
This receiver comes with a stylish design in two colors and is lightweight because of the plastic makeup. The top of the Geant GN-OTT 0950 receiver is black with sensitive touch buttons and surrounded by black plastic.
A vents hole is at the sides, and the bottom sides with a rubber pad are placed at each edge to prevent slipperiness. The rear side features a DVB-S/DVB-S2 satellite modulator, coaxial, AV jerk, HDMI port, LAN, CA slot, MicroSD card slot, 2x USB port, and DC 12V.
Performance
Geant GN-950 4K receiver powered by the powerful processor Hi3798MV200 HiSilicon. The system memory is 1GB RAM DDR4, and the internal storage is 8GB. However, Mediastar MS-Diamond Z2 has a standard and loop tuner, 2GB RAM, and 8GB Storage. However, Tiger T3000 4K Forever is running on RK322X, and Android 7.1 O.S
Geant GN-950 4K receiver powered by Android 7.0 take account of hosting some apps and built-in Google play store. There are crystal clear 4K pictures and video resolution on the tv screen powered by HDR 10, increasing the viewing and gaming experience. It takes approximately 20 seconds to complete booting, which is very fast, even while operating.
Built-in Server
The preloaded server is Forever Server Pro.136, the latest version capable of opening many satellite packages, including the AFN, OSN, Nova, and SLTV Africa packages. Also, there's a 4-month Forever VIP pre-installed Eutelsat 36A and Nilesat 7W to enjoy entertainment, including Sports, movies, news, documentary, and kids.
The softcam key algorithm updates daily with the user's intervention to update the key manually, making it easier for the receiver to auto-roll both Biss and PowerVU keys anytime. Unlike the Orca Server in Icone Iron Pro 4K receiver with less performance.
Geant GN-950 OTT receiver comes with a 12month Apollo IPTV and a 12-Month Myhd Premier IPTV and Haha IPTV that allows you to watch any of your favorite live tvs shows locally and internationally.
Geant GN-950 OTT 4K receiver supports new technology of watching unlimited channels with the internet. Most of these channels are streaming from the satellite-cloud-based server.
Geant GN-OTT 950 4K Receiver Price And Availability
A unit price is $255 without shipping; you have to contact me to check for the shipment fees through DHL, FedEx, Aramex, and EMS courier. For Software support, kindly visit SatDL.
Please follow and like us: