One of the biggest challenges facing broadband subscribers is that T-Mobile data 4G LTE is not working. It usually occurs at any fucking time, including place of work, school, train terminals, airport, or even when you have not made any changes to your device.
Toggling Airplane mode ON/OFF, voila, setting up APN configuration, removing and re-inserting your SIM card can fix the LTE issues in the brink eye.
In this post, I will be showing you how to fix Mobile data 4G LTE not working for both Android and iOS (Apple) users, and the steps are below.
Why Most Of The Subscriber Faces These Challenges? "T-Mobile LTE Data Not Working"
There are possibly different reasons why the vast subscriber facing the 4G network is not working. Nevertheless, here are some reasons that lead to the problem of T-Mobile LTE data not working at your end.
Differences In Device's 4G Capability
In telecommunication, the signal is significant as most internet providers use different frequencies or bandwidths to transmit the signal to the subscribers.
Suppose your phone capability can't withstand your location's bandwidth or operational frequency. There's a chance of experiencing T-Mobile LTE data not working problem. It usually happens to old phones, and to get rid of this, just buy any latest Android phone like Redmi Note 11 Pro or iPhone 13 Pro Max for Apple users.
And if you're still using an old SIM card with 3G compatibility, then it is good to swap and upgrade to 4G LTE to avoid data connection or error or not working.
Network Problem or Service Outage
At least once or twice a year, subscribers can experience service outages or network problems due to technical maintenance. You will be experiencing 4G LTE data not working on your device within the period. It may cause why you receive a message that "Roku won't connect to wireless network" on the tv screen
Data Usage/Limit
Internet providers offer different plans for the subscribers to purchase. So the moment you exhaust the monthly data allocated on your SIM card, the 4G LTE data will stop working even if it shows a signal on the phone.
READ ALSO: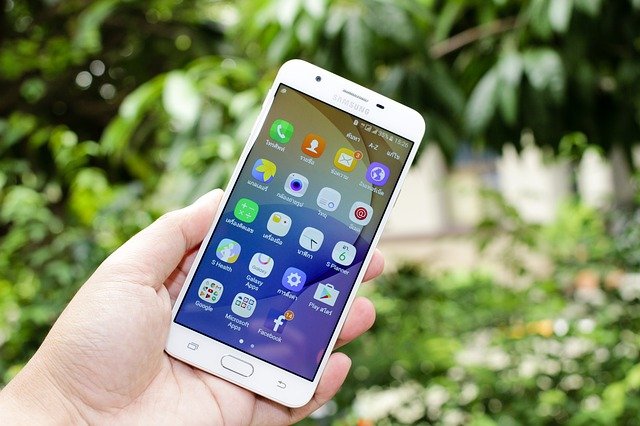 How to Fix 4G LTE Data Not Working On Android
Android is android, no matter the type or brand name it is, and the operating system is the same such as Redmi, Samsung, Infinix, Tecno, or LG. Here's how you can fix the issue of not connecting to 4G LTE on T-Mobile.
Step 1: Reset Network Settings
Head to the Phone's Settings, select "General Management," and tap on Reset. This will refresh and update the time and disconnect the saved password or current connection.
Step 2: Remove The Sim Card
Switch off your Android phone and use the SIM card injector or a needle to pull out the tray hold the SIM card. Clean the chip interface with a clean white cloth.
Step 3: Re-insert The Sim Card And Power On Your Android Phone
Once done with the cleaning, re-insert the SIM card back and power on your Android device. Once the phone is entirely booting, the signal will pop up on your phone.
Step 4: Toggle Airplane Mode ON/OFF
If this option is turned ON, there will be no signal on the Android device, and you will be facing a connection issue. Turn it OFF and wait for a few seconds for the phone to detect the available network at your reception. Check the 4G LTE data if it is working or not.
Step 5: Reset/Change APN Settings
At here, you have to change the current settings to default. To do this, you have to go through the phone's settings, then tap on the connections. Click on Mobile Networks, then APN (Access Point Name). Next, Click on the more options or tap on the three-dotted vertical lines at the top right corner. Select "Reset to default."
Contact your internet provider for further assistance after you have followed the steps above and the 4G LTE date is still not working.
How to Fix 4G LTE Data Not Working On iOS
iPhone or Apple devices got different approaches to fixing the 4G LTE connection problem to Android. One needs to follow specific steps, and sequencing is essential. The fixing solution is applied to iPhones, iPads, and Apple with SIM card capability.
Step 1: Check Coverage Location
When you find yourself in a new area, the first thing to check is if the location has cellular coverage. Toggling your phone mobile data via Settings and checking if there's 4G LTE coverage, and if not working, you can move the following step below.
Step 2: Toggle Airplane Mode On Your iPhones or iPads
When you just arrive at a new location, your previous location network is stored on your phone. The 4G LTE data connection might not be active or not working on your phone. Try to toggle Airplane to OFF and ON back. This usually fixes the issue.
Step 3: Reboot Your iPhones or iPads Device.
Turn off your iPhone or iPad for 2-3minutes and, power on afterward, and allow the phone to boot completely. Check back the 4G LTE connection if it has started working and, if not, proceed to the next solution.
Step 4: Carrier's Settings Update
After booting up your iOS device:
Navigate to the phone's settings.
Tap on the "General" and "About."
Tap on "Carrier Settings Update" to check if there's the latest version and if there's.
Proceed to update to the latest carrier settings.
Step 5: Find And Modify APN Settings
It is tough to change the APN on your iPhone, and to do this, Proceed to the Settings, head to "Cellular Data Options or Cellular Network." Click on Mobile Data and then Mobile Data Network.
Here, you have two options: either you reset to the default or manually edit the APN settings. Here are the recommended T-Mobile APN settings as follows:
APN Name: fast.t-mobile.com
MMSC: mms.msg.eng.t-mobile.com/mms/wapenc
MNC: 260
MCC: 310
Type of APN: Default, Supl, Hipro, Fota, MMS
APN protocol: IPv6
Roaming APN Protocol: IPv4
Proxy: empty
Port: empty
Step 6: Remove And Re-Insert The Sim Card
After updating the APN settings, power off your iPhone and remove the SIM Card using a needle or injector to pull out the tray, clean the SIM chip interface with a clean cloth. Insert the SIM Card back and power on the iPhone. After the iPhone is successfully booting, check the 4G LTE data connection to see if it has started functioning or not working.
If you have tried all the stated settings, the 4G LTE connection has not functioned well. I recommend you to contact your internet service provider to a complaint or properly request to update your SIM Card for you.
You can also request a SIM Card replacement if the current one can't detect the bandwidth compatible with your iPhone. In short, that's how you fix the issue of the T-Mobile data connection not working on both Android and iPhone.
Please follow and like us: